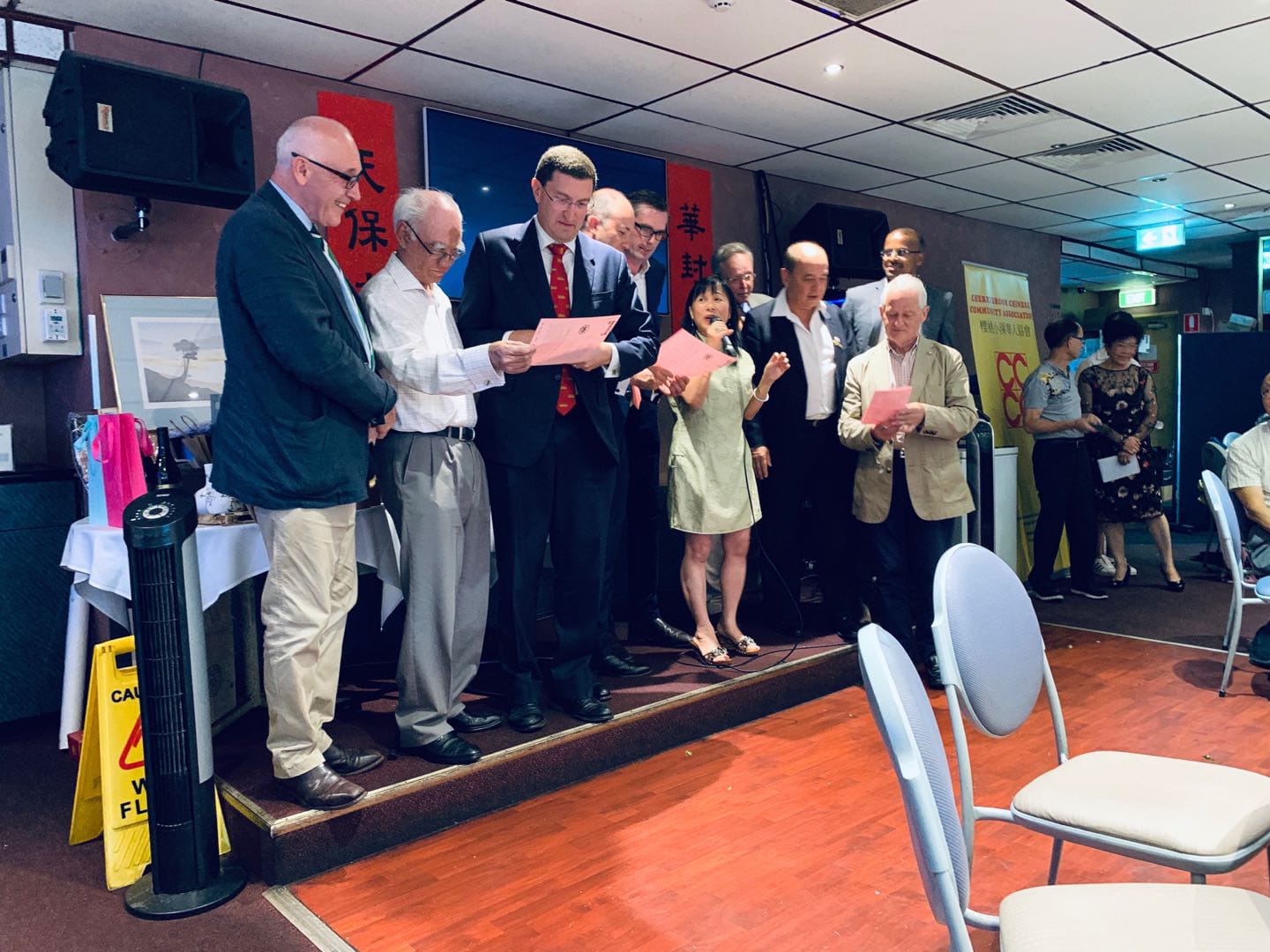 The Lunar New Year Dinner Party was held on Sunday 17th February 2019 at the Castle Terrace Chinese Cuisine, Castle Hill.
This year, nearly 120 members and guests attended the dinner party. Julian Leeser, Member of Berowra, Dominic Perrottet, MP, NSW Treasurer, Matt Kean, Minister for Innovation and Better Regulation, Member for Hornsby; Damien Tudehope, Member of Epping and Hon. Philip Ruddock, Mayor of Hornsby Shire who attended the party.
The event commenced with the appearance of the God of Fortune who wished every member and guest the best of luck and good fortune throughout the Year of the Pig. Followed the tradition, the God of Fortune, had the honourable duty of giving red packet to each of the members and guests. This was closely followed by the dancing of two energetic lions. Shortly after that, there were English Opera singing and Cantonese Opera singing and line dance as well.
The night ended with the raffle ticket prize draws with over 30 prizes donated by members and guests. The party ended at 10pm, everyone went home with their share of good luck and fond memory.